Electro Hydraulic Programming Services
At Applied Fluid Power, we understand that product knowledge and assortment is only half the battle.
Our knowledgeable engineers have the programming and software knowledge to best utilize state-of-the-art products to get better control of your machine.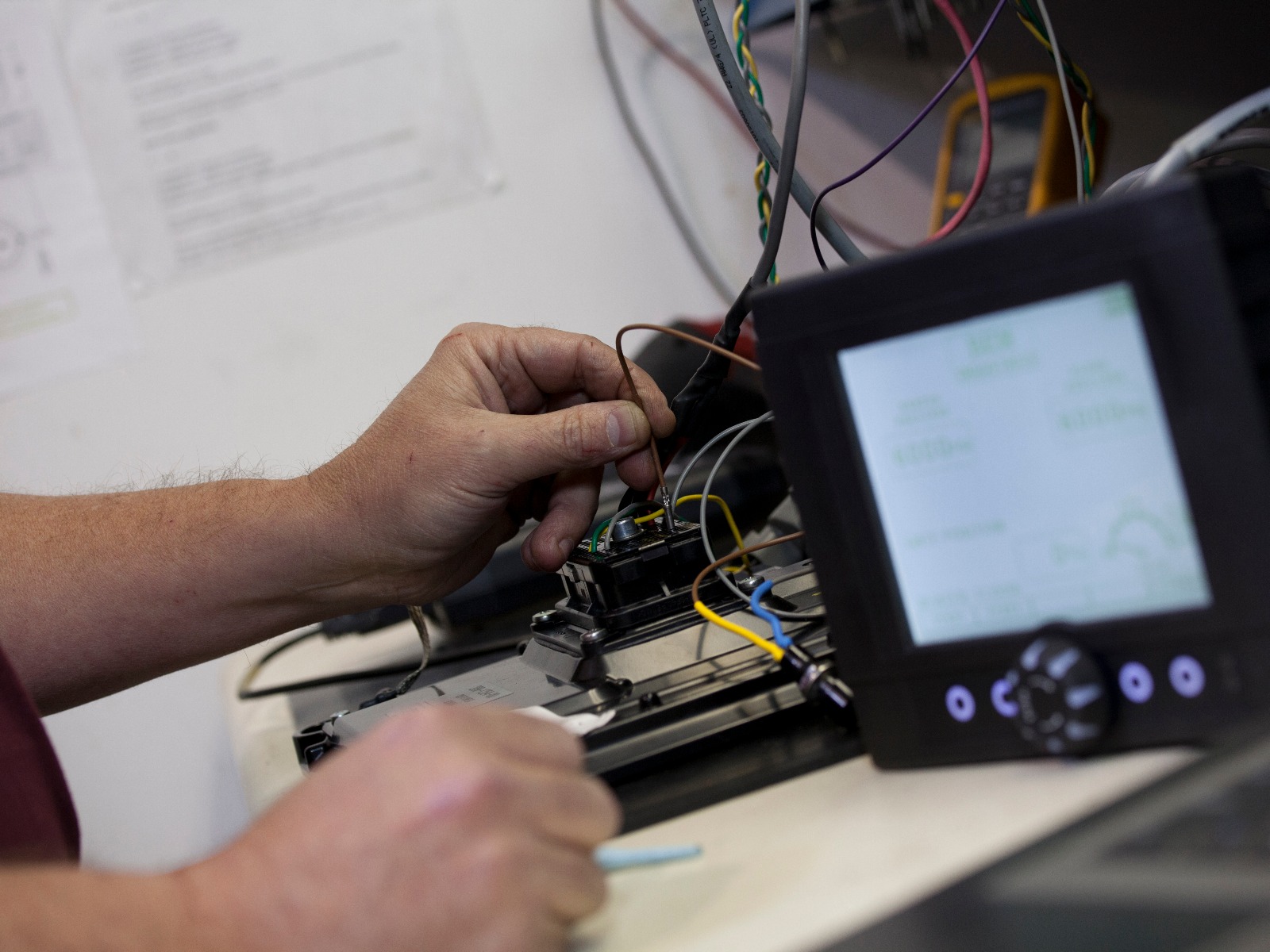 Pre-Programmed/ Interchangeable Control Hardware
Once a program has been developed and finalized, Applied Fluid Power personnel fully program the controllers before they are shipped. If you use the same control hardware on multiple machines, we can load all control programs on every unit we ship. Now you only have to select the model name or number of your machine, and the control program will initialize. Using the same control hardware on multiple machines reduces your inventory requirements, since each machine does not have it's own unique controller.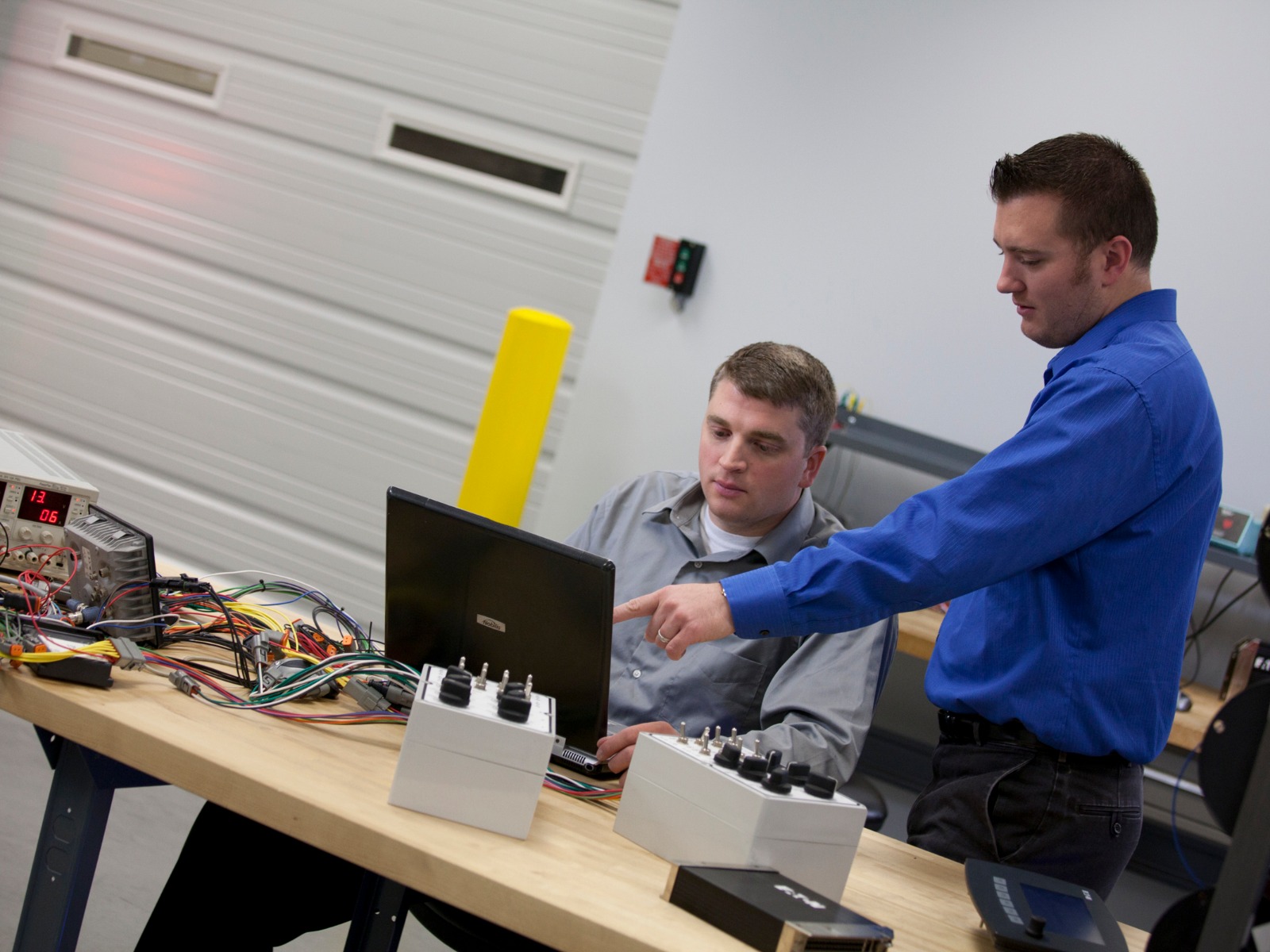 Remote Machine Access: Monitor & Troubleshoot
The advent of affordable and ever-expanding cell service and infrastructure allows the possibility of remote monitoring, troubleshooting, and operation. The troubleshooting service call that used to require a plane ticket now requires only a laptop and a wireless access point via integrated telematics. Knowing exactly which part or parts need service, maintenance personnel, either yours or your customers', can help save time by arriving onsite with the necessary parts and tools.
As a machine builder, or original equipment manufacturer, your brand and reputation is built on resolving customer issues and repairs. The ability to quickly assess, respond, and troubleshoot improves user and customer confidence, and helps to identify and correct machine versus user error.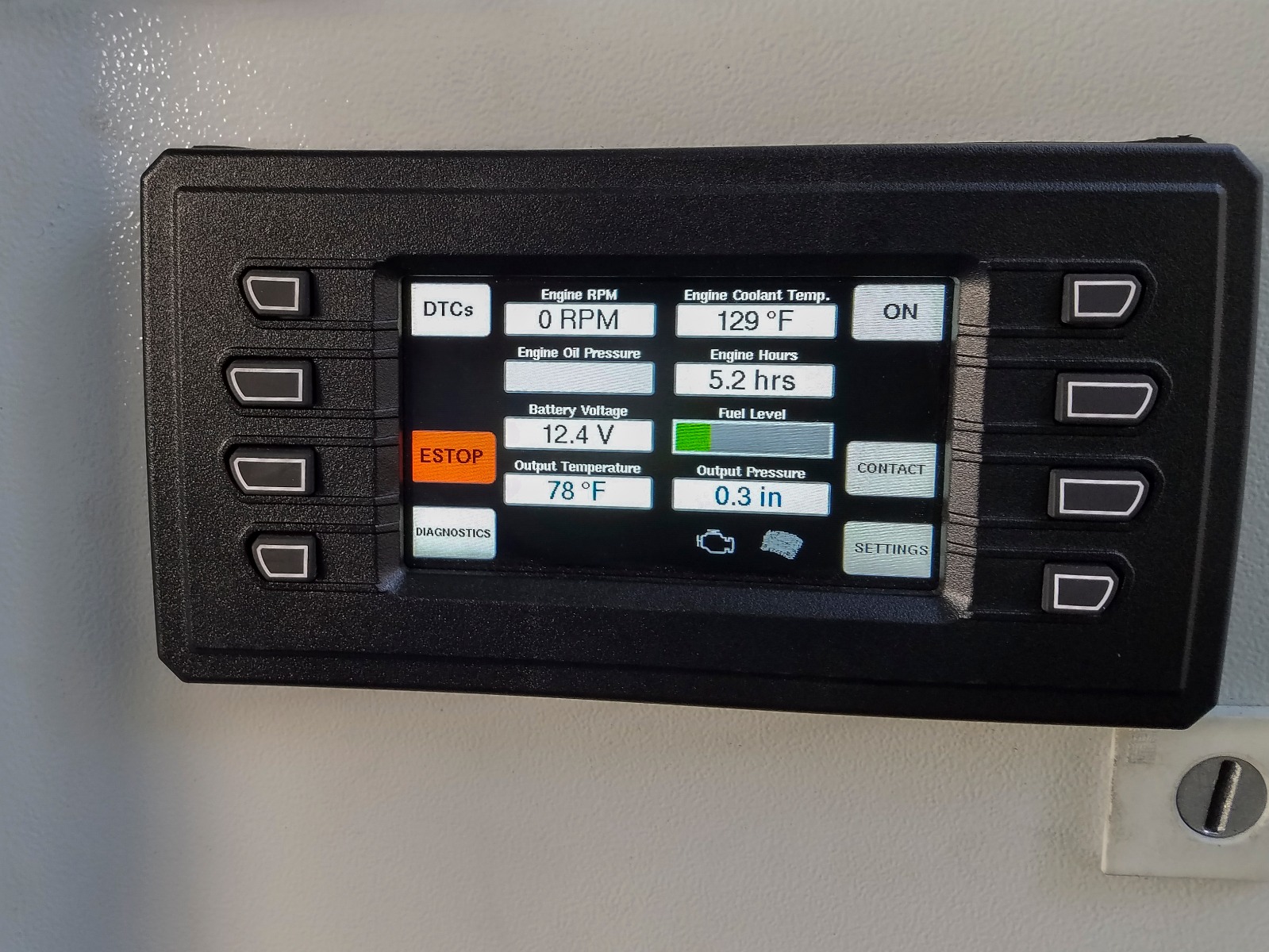 Customized Graphical User Interface
Our programmers take special care to develop each graphical user interface (GUI) closely with you, our customer, to best understand what information is important and what controls must be available at every step of machine operation. If a machine grows more complex over time, our flexible GUIs are easily updated with new features and elements.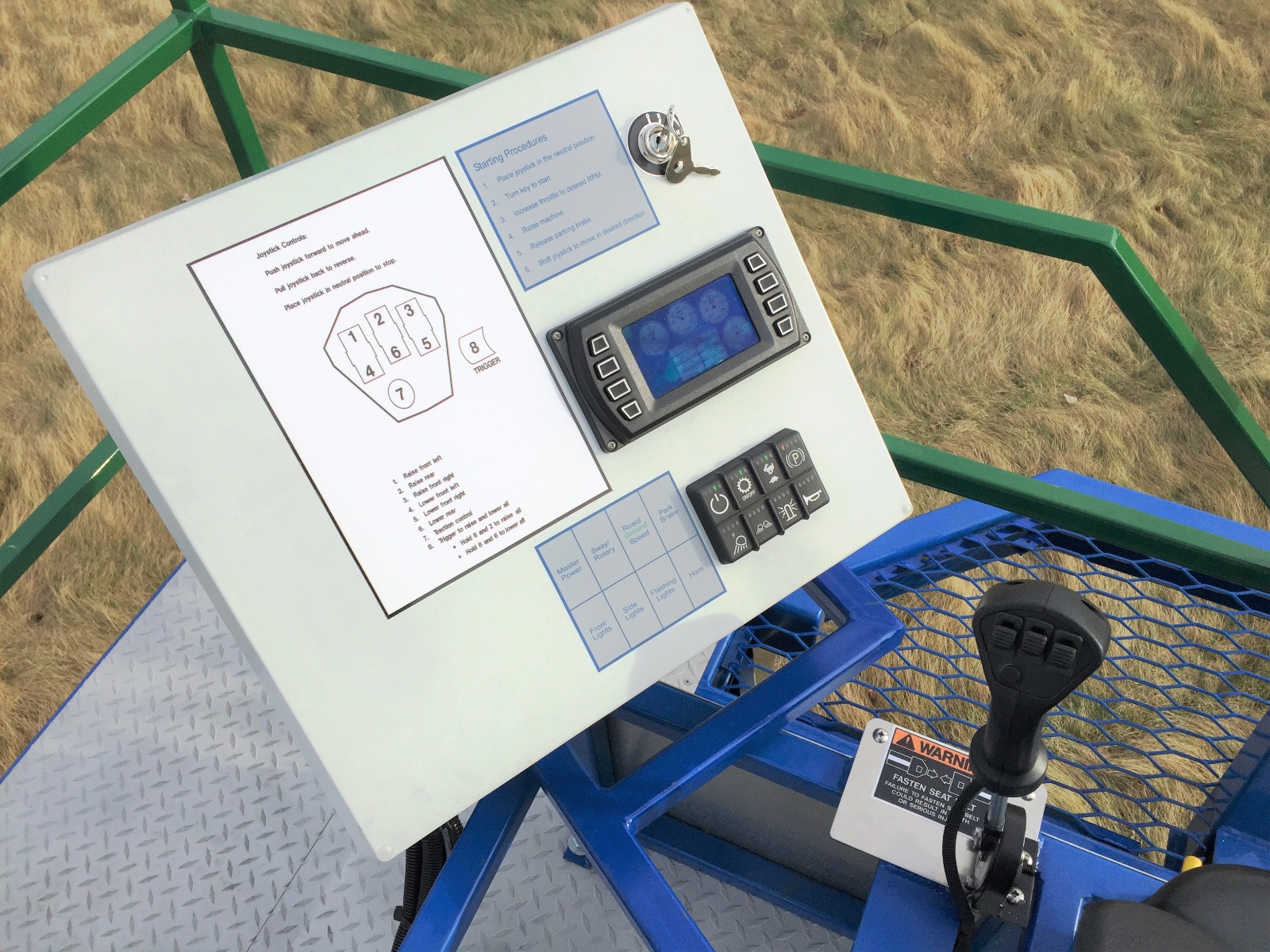 Simplified, Rugged Control Layout
In addition to feedback and interface screens, we can customize control hardware products, to include buttons, switches, joysticks, and remote controls. Our skilled programmers customize the control interface to the operator's preference for an ergonomic human machine interface (HMI) that delivers the level of control that the customer demands. These controls are ruggedly constructed and can operate in harsh conditions, including hot, cold, wet and/or dirty environments.
Customizable User Profiles
Every worker has a unique style and ability. A seasoned vet could prefer fast, responsive controls of a system they know well, whereas someone new to the system would require slow, deliberate controls while learning the machine. We work with you to build custom, secure user profiles to allow all authorized operators to use the same machine in a safer and more effective manner. Additionally, if each worker has a unique user profile, advanced features such as productivity tracking and limiting the geographic area of machine operation (geofencing) become possible.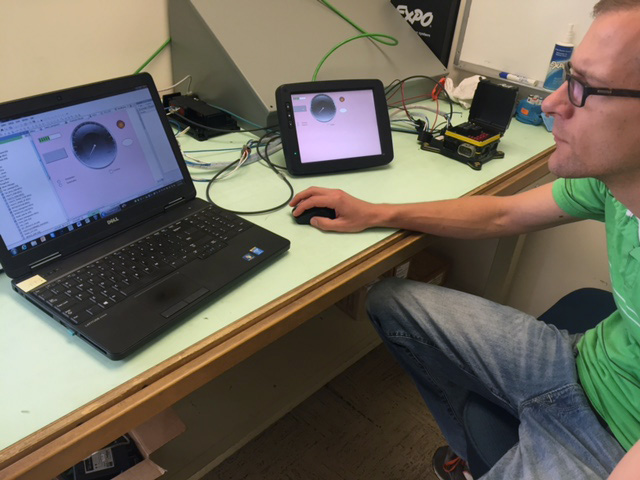 Flexible, Open Source Languages
As a machine designer/builder, or original equipment manufacturer, using a proprietary language or product can limit your choices of who, when, where, and how changes can be made to your programming.
At Applied Fluid Power, programming is done in powerful but user-friendly coding environments based on IEC 61131-3, such as CODESYS. This allows us to make more granular changes to features that other, "black-box" control systems don't allow. Another advantage of using these programming tools is that they bear similarity to existing programming languages such as C and Ladder. Users already familiar with these languages will immediately be comfortable in the CODESYS environment. As the industry evolves and grows, we are constantly adding new languages to our programming knowledge so we can stay on the cutting edge.
DISCLAIMER: Not all solutions will provide all results referenced herein. Improvements and outcomes may vary by specific solution. SELLER MAKES NO AND DISCLAIMS ALL WARRANTIES, EXPRESS OR IMPLIED, INCLUDING WITHOUT LIMITATION IMPLIED WARRANTIES OF MERCHANTABILITY, FITNESS FOR A PARTICULAR USE OR PURPOSE AND NON-INFRINGEMENT.