World Leaders in Custom Hydraulic Power Units
We are your source for custom, off the shelf, and ultra-efficient industrial power units! Our team has developed our hydraulic power unit program to meet virtually any business need.
You found the world leader in custom hydraulic power units.
On-shore and off-shore, our designs are found around the world with power ratings up to 3000 HP. We have been designing, installing, and maintaining custom hydraulic power units in the process industry, general industry, and aerospace applications since 1932. Significant advances in hydraulic technology continue to push the limits of what is possible. Our engineers have learned and incorporated the latest developments into our newest generation of power units while always staying grounded in the fundamentals of safe, reliable, and efficient operation. Drawing upon our unmatched experience, we now offer several families of power units that are available from one of our 14 build centers located across North America. We are intentionally close to serve your needs for the design, build, startup, and long-term operation of your power unit.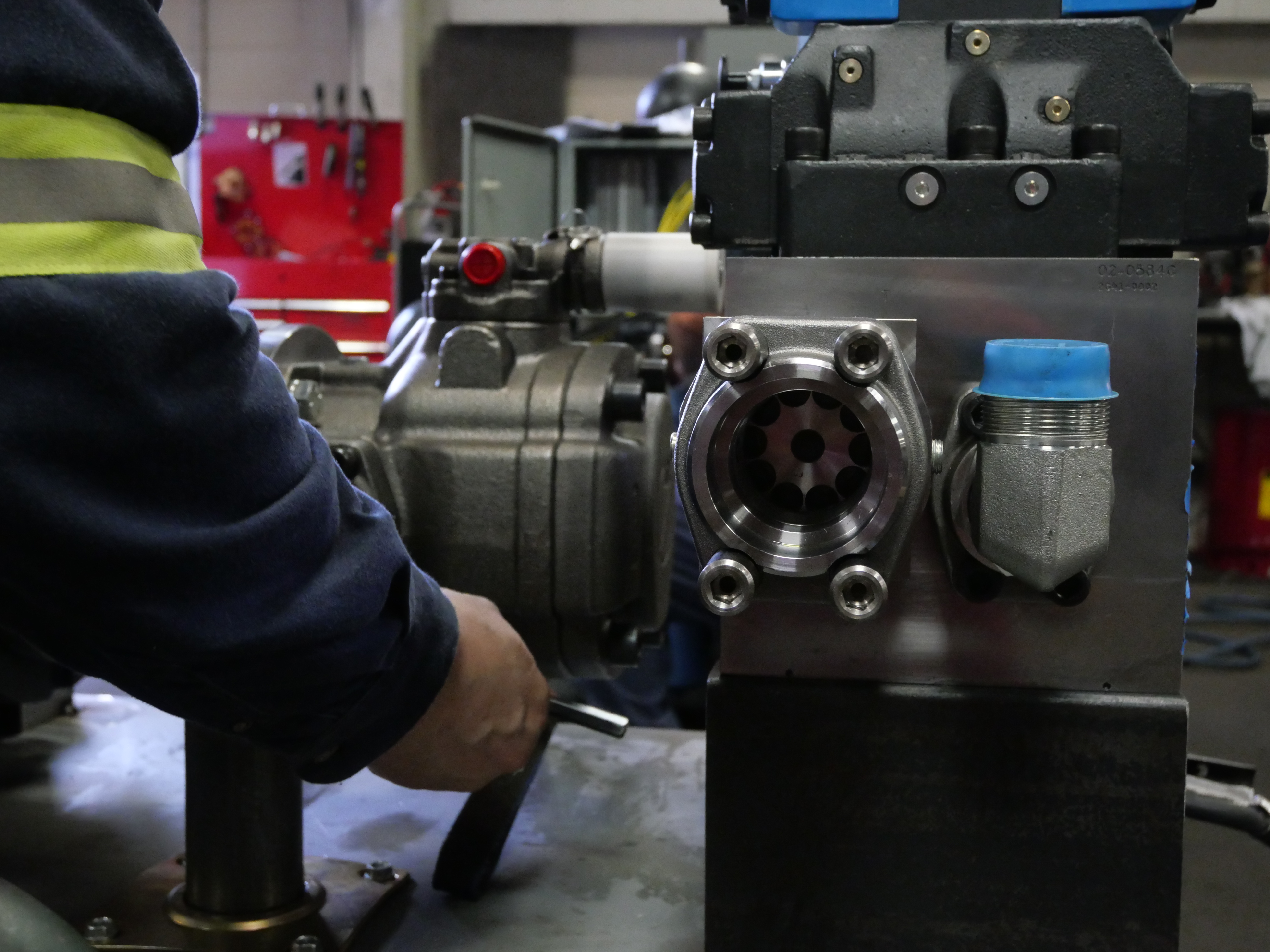 Rebuilt Hydraulic Power Unit
Save money by reusing non-wear components for cost savings. In serving these requests, we also incorporate the latest technologies to avoid leaks, reduce shocks, and extend fluid life which did not exist when the original power unit was built. Our engineers often find we can deliver even better economics by replacing with a brand-new unit. This may be as simple as a lower price or as advanced as using the newest hydraulic technology to increase productivity.
Standard Hydraulic Power Unit
Available quickly and affordably, this is your solution for basic hydraulic power unit needs. After designing custom power units for almost 90 years, we've come to understand the most important features to assure durable, reliable hydraulic power. We have incorporated that experience into standard designs for the most popular power ranges, up to 125 HP. We also make it simple to upgrade with additional valves and accessories.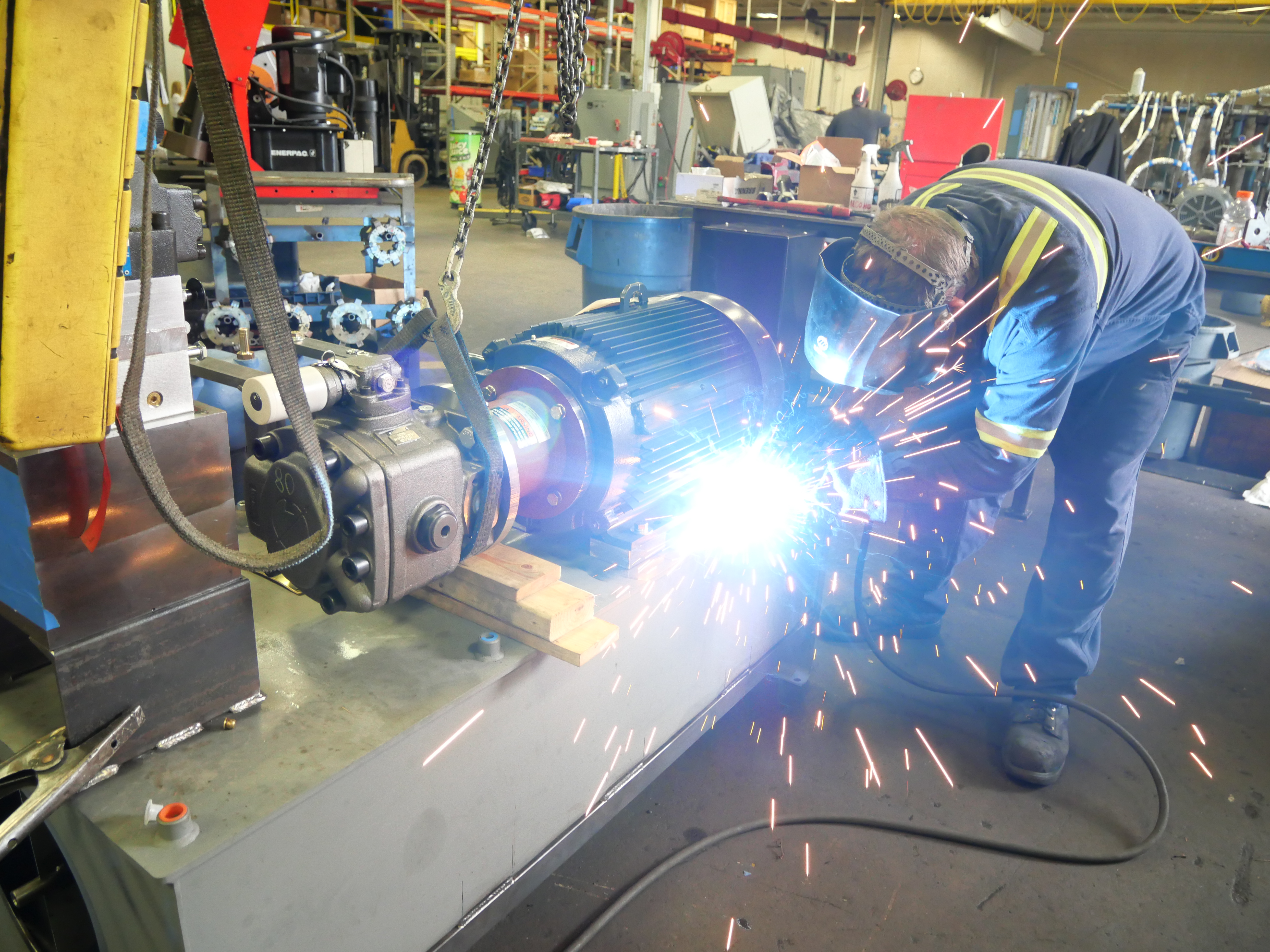 greenPowerUnit
With the latest in digital hydraulic technology, our greenPowerUnit offers a unique upgrade to the standard hydraulic power unit. Our ability to sense and respond to your exact application requirements can save you energy when power is not needed and increase your productivity throughout the application cycle. All of this is done with a strict eye on assuring rapid payback for this upgrade; we have seen energy savings and productivity improvements greater than 40%. If you're looking to reap the rewards that modern hydraulic technology can offer, this is the unit for you.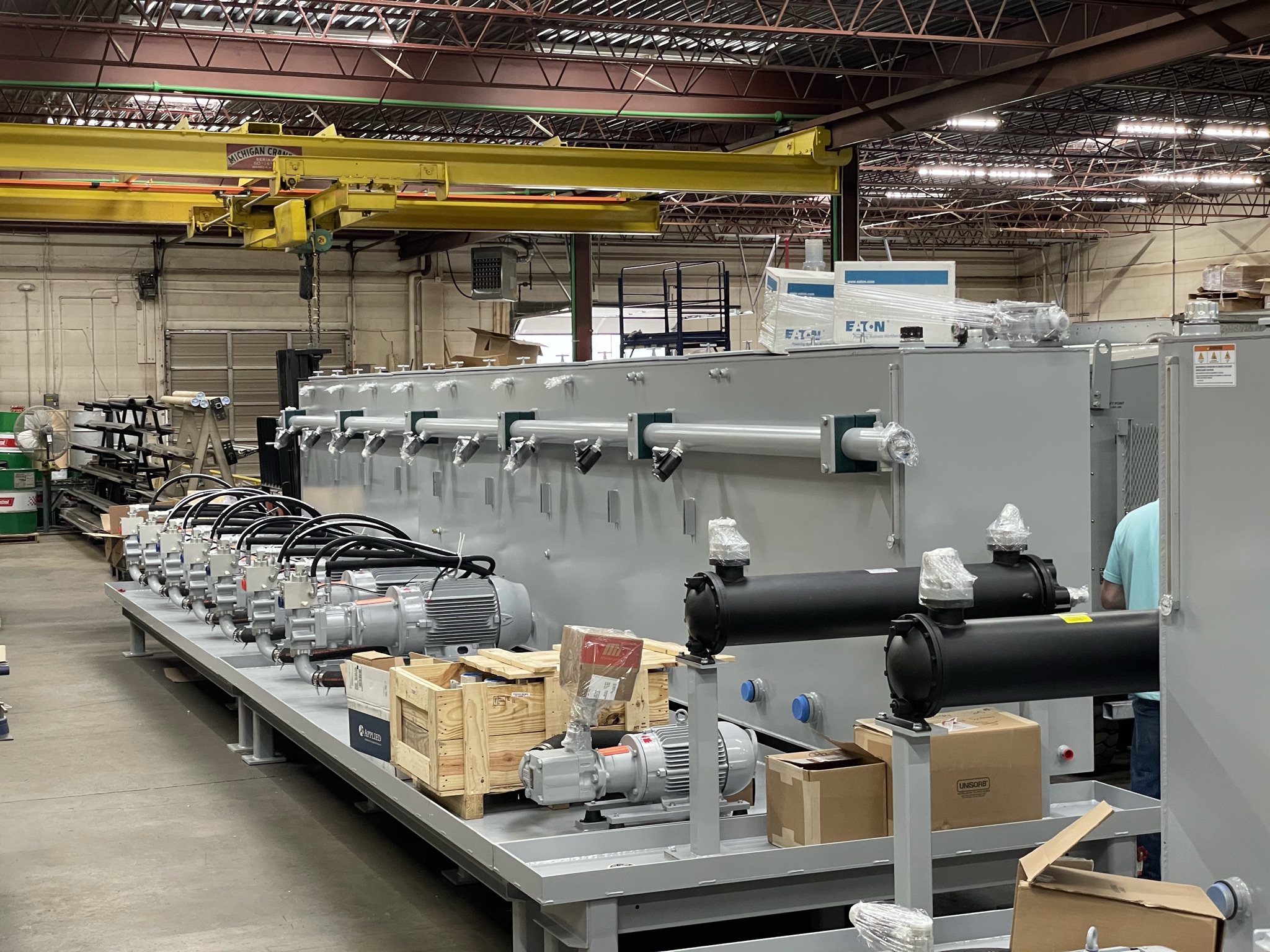 Custom Hydraulic Power Unit
Match your exact specifications. We can design tailored solutions from our portfolio of world-leading hydraulic component suppliers and depth of engineering experience. While our standard and greenPowerUnit represent tremendous value, we recognize they are only able to serve a portion of your needs. Drawing on our portfolio of world leading hydraulic component suppliers and depth of engineering experience, we can design custom solutions which match your exact specifications. This includes 3D modeling of the proposed unit to confirm your requirements are precisely met.