Mobile and Industrial IoT Solutions engineered by Applied Fluid Power CONNECT™
CONNECT. Track. Monitor. Update. Grow.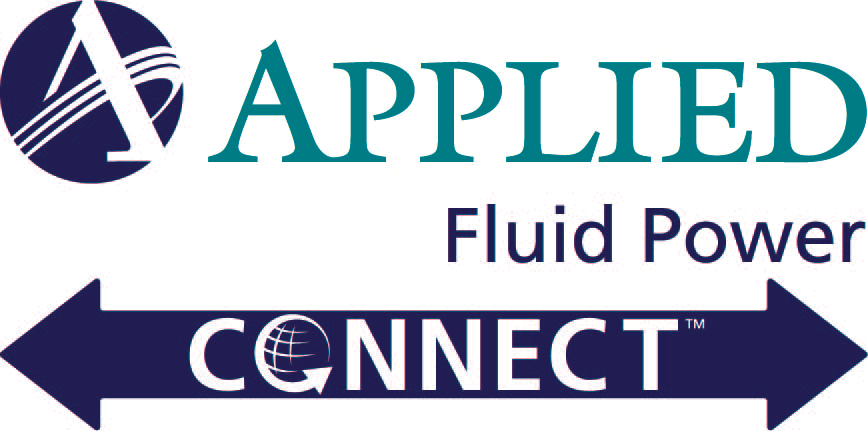 Applied Fluid Power CONNECT™, the name says it all. Whatever components and machines you use and wherever they are - we can connect them.
Customized mobile and industrial IoT machine monitoring, tracking, and management.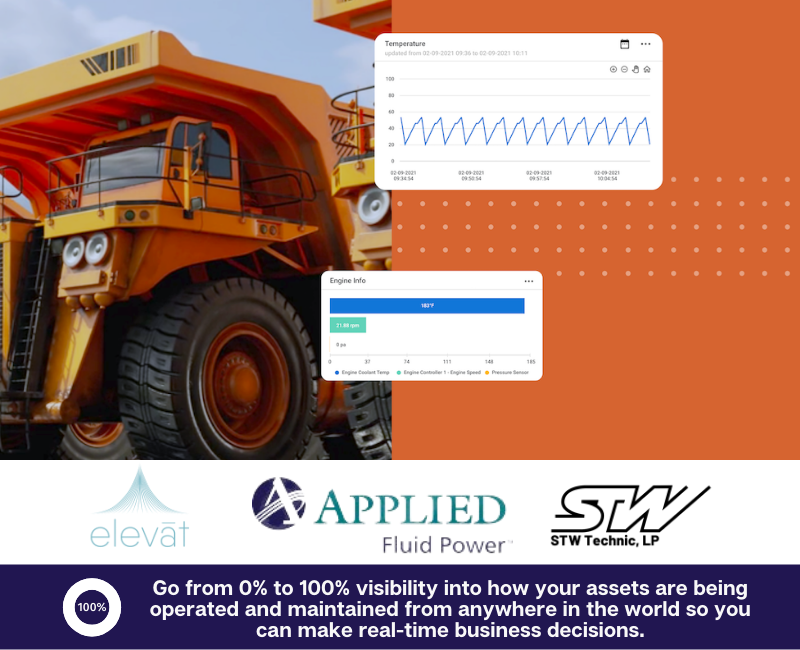 Powered by Elevat and STW Technic
Elevat, a leading global IoT connected machines SaaS innovator, STW Technic, an innovative leader in electronic solutions for mobile machines and off-highway vehicles, and Applied Fluid Power™, the world's largest fluid power distributor, collaborated to develop a fluid power IoT solution for the mobile and industrial market.
Get the right solution for your problems, not a one-size-fits-all offering

Automate shipping, billing, inventory, or accounting workflows from data obtained by your machine to your company business systems
Supports parts and machinery from any vendor or manufacturer, all in a single view
Leverage over the air (OTA) software updates

Rely on an ecosystem of partners that are experts in their fields

Seamless integration with enterprise, ERP, maintenance contract, and other applications
Support from an experienced and knowledgeable engineering team
---
The APPLIED FLUID POWER CONNECT IoT solution resulted from a collaboration of veterans of the industry who have a strong understanding of not only the applications and where it is needed, but the machinery, technology, and supply chain involved every day in the field. This knowledge, combined with Applied Fluid Power's system engineering experience, results in a complete, customized, machine-agnostic solution. Meaning that not only is it built to meet your operation's needs but it can also leverage your existing parts and machinery.
Customized to meet your organization's unique requirements
It's rare that a preconfigured data solution fits all of your needs right out of the box. That's why Applied Fluid Power CONNECT™ is completely customizable. Whether you work with five machines or five thousand, our expert team can create the right fit for your needs.
Our goal is to help machine owners and operators minimize downtime, improve productivity and increase their bottom line. Depending on the application, that could mean a variety of service needs. Configure variables and update them remotely. Troubleshoot through the network. Solve business challenges. Enhance core services and offer new ones. All with technology optimized for your application.
The sky is the limit when it comes to customizations. Your engineers and managers can put together their own programs to expand on out-of-the-box features. Here is just some of the additional functionality we've achieved by helping users deploy custom code to the telematics gateway.
Additional logins
Different file formats
Sending data to a secondary server
Ready to take the next step? Our process makes it simple.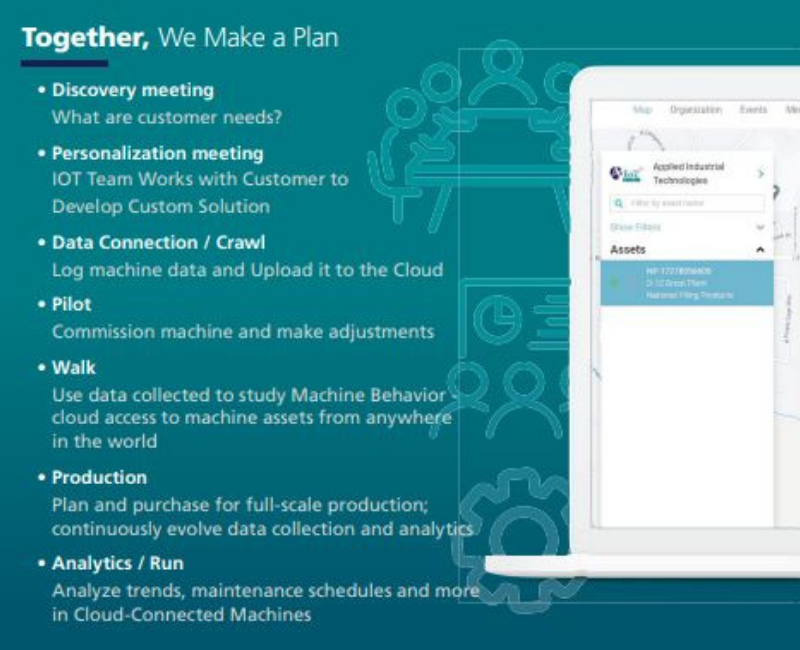 Chipping Higher Yields - IOT Solution for the Forestry Industry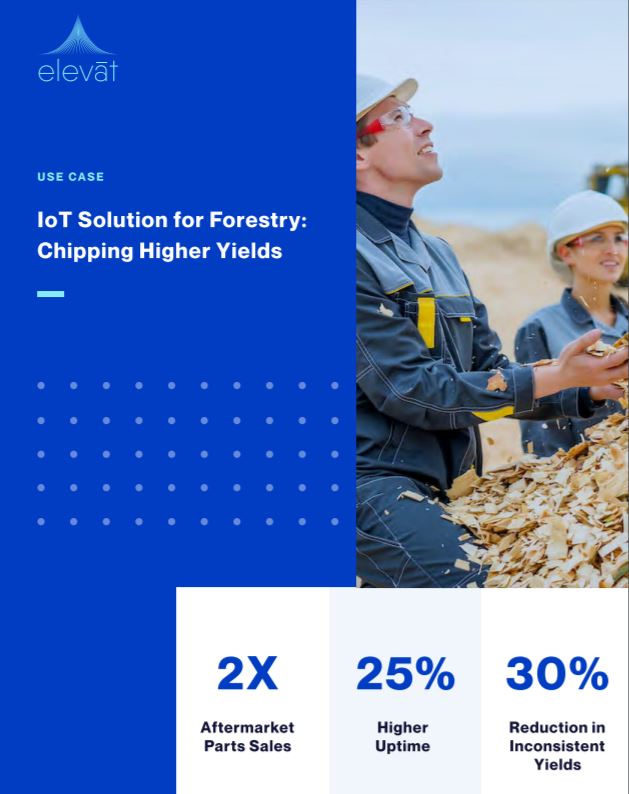 Contact us to learn more about our mobile IoT & industrial IoT solutions or to schedule a demo.
DISCLAIMER: Product and service availability are subject to change without notice. Features and functionality may vary based on the products and services selected by the Customer. The information in this publication is provided "AS IS," WITHOUT ANY WARRANTY OF THE INFORMATION'S ACCURACY OR THE PRODUCTS' SUITABILITY FOR ANY PARTICULAR USE. Customer orders are accepted subject to the Warranty Policy and Standard Terms and Conditions of Sale available here.